Football is the most popular sport in the world. It has a huge fan base with billions of fans. In Great Britain, it is called football and in the United States football is also called soccer. So the word soccer is also generally used alongside football.
Football has connected its fans and world through different leagues. The leagues are not only promoting sports on the domestic and international level but new talent is coming through these leagues.
These leagues are a great source of entertainment also apart from sports activities. They are providing entertainment, increasing revenue, opening doors of more opportunities for upcoming talent, more exposure, and much more.
Soccer will remain one of the popular sports having its fan following. It is one of the most played sports on a global scale and its leagues are famous worldwide compared to other leagues.
In today's topic, we are going to discuss the top 10 best leagues in the world.
Top 10 best leagues in the world:
We are going to discuss briefly the top 10 best leagues in the world.
English Premier League:
It is currently one of the best leagues in the world. It is a unique, strikingly exciting league and there are so many reasons that make it stand out against other leagues.
It is one of the most profitable leagues and generates tenfold profit compared to its competitors.
The amount of income and profit generated during the season is enough to cover up other top five leagues for the next five years.
In terms of viewership, it is the most viewed football league, earning global viewership.
La Liga:
Another best and most popular league in the world
Its popularity credit also goes due to the presence of two famous football clubs Real Madrid and Barcelona.
The huge fan following comes from the presence of these two giant football clubs.
It is a highly-profitable league and famous due to the presence of top celebrities like Lionel Messi and others.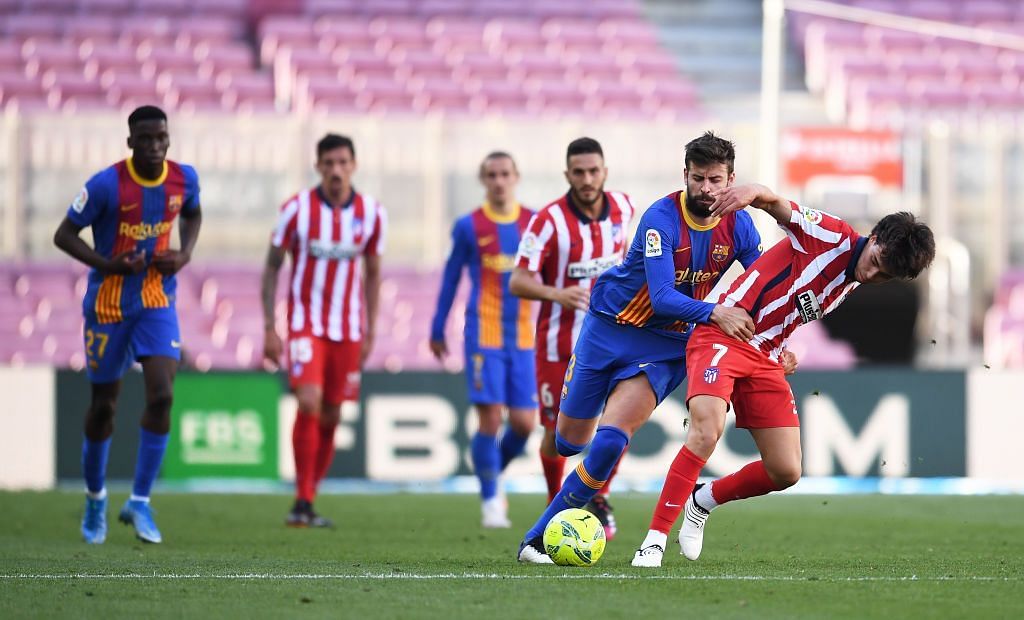 Bundesliga:
After discussing the above two most popular and lucrative leagues, another league that comes to mind is German based league with the name of Bundesliga.
It has the best players in this league having characteristics of attacking long-range soccer range.
German is capable of producing shooting prowess skills.
This league also features top celebrities and many superstars.
This German-based league is the third best league in the world due to its excellent characteristics on the soccer field.
Italian Serie A:
It is termed a one-horse league and attractive football.
The presence of Juventus FC has made this league popular and dominated by winning so many titles.
The new addition of famous football player Christiano Ronaldo has increased its visibility more and boosted the potential of Juventus.
The financial power of this league is not high, but this league has proven its position on a global scale.
What time does the Thursday night football game come? Thursday Night Football is the branding of national football league games, primarily broadcast games on Thursday night.
French Ligue 1:
This league is one of the most popular and has been on the maps of European for quite a long time
This league is strong based on financial terms, viewership TRPs, competitive basis, and presence of star status.
Dutch Eredivisie:
It is the domestic league of the Netherlands but has strong roots in terms of players and the presence of clubs.
Based on financial terms, it is a quite profitable league.
This league is prominent due to the presence of clubs like Ajax, PSV, and others who play well to win every season of the league.
Brazilian Serie A:
In the list of best soccer leagues, it is incomplete without the addition of the Brazilian league which is a huge source of talent, and highly skilled players.
This league is not consistent in terms of having dominant teams but just showing the talent to the world.
 Portugal's Liga NOS:
It is historically the best league and has quite been for a long time.
It deserves to be the best league due to its competitive nature and talent production.
This league is also prominent due to producing the top five stars each year. This soccer league is presented as the best league in terms of virtuoso and talent package.
 Argentine League:
It is the well-known oldest intriguing football league.
It is famous throughout Europe but has lower viewership.
Major Soccer League (MLS):
It comes last on the list of famous leagues and is the fastest-growing league now.
It is American based league and in the last few years, Soccer has gained huge momentum.
The credit for its massive growth goes who are exponentially doing their investments in this league.
Hope so you liked our review of the top 10 best leagues in the world.